Do you have a special someone in your life who's utterly enamored with these wise and whimsical creatures of the night? If so, you're in the right place! Owl enthusiasts are a unique bunch, and finding the perfect gift that caters to their love for these feathered.
Owls have captivated human imagination for centuries with their enigmatic charm and profound symbolism. Whether it's their mysterious nocturnal habits or simply their captivating beauty, there's something about owls that resonates with many. 
That's why we've scoured the feathers, so to speak, to bring you a delightful collection of owl gift ideas that are sure to delight the owl aficionados in your life.
From charming owl-inspired home decor to adorable owl-themed accessories, we've curated a selection that covers a wide range of tastes and budgets. So, without further ado, let's spread our wings into the enchanting realm of owl gift ideas.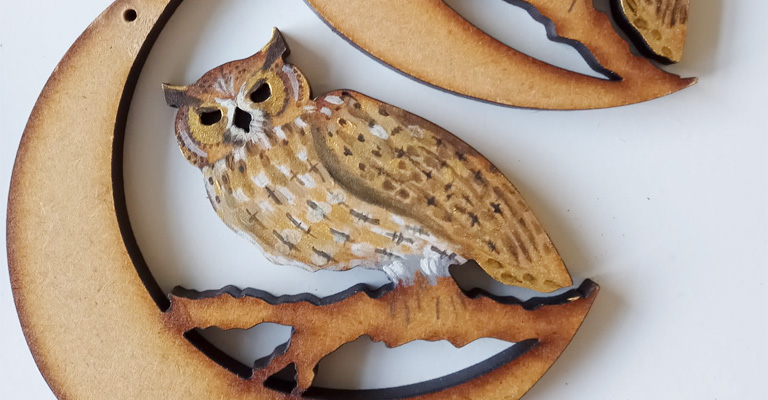 13 Exciting Owl Gift Ideas
If you're looking to surprise an owl lover or indulge your own fascination, this extensive guide to owl gift ideas is just what you need. Let's explore the enchanting world of owl-themed gifts below:
Home Decor: Enhance Your Nest with Owls
Whether you're decorating your living room, bedroom, or even your outdoor space, owl-themed home decor adds a touch of enchantment to your surroundings.
From elegant owl sculptures to charming owl-themed bedding, you can infuse owl magic into your living spaces.
Fashion & Accessories: Wear Your Owl Love
Express your passion for these magnificent birds with style. Discover owl-inspired jewelry, clothing, and accessories that let you wear your owl love proudly. These fashion pieces range from subtle and elegant to whimsical and fun.
Kitchen & Dining: Whimsical Owl-Inspired Culinary Delights
Elevate your culinary experience with owl-shaped mugs, quirky utensils, and more. These owl-themed kitchen and dining accessories not only add a touch of whimsy to your meals but also make for great conversation starters during dinner parties.
Personal Accessories: Owl You Need to Shine
Find practical and stylish accessories that add a dash of owl magic to your everyday life. From owl-themed phone cases to wallets and watches adorned with owl designs, these personal accessories are both functional and fashionable.
Stationery & Office: Add Wisdom to Your Workspace
Enhance your workspace with owl-decorated stationery and office supplies. Owl-themed notebooks, pens, and other office accessories not only help you stay organized but also inspire creativity and wisdom in your daily tasks.
Art & Craft: Unleash Your Creativity with Owls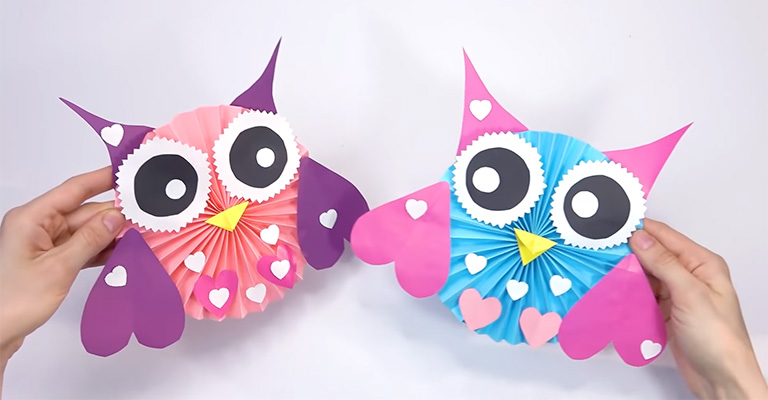 If you have an artistic side, explore art and craft supplies that cater to your love for owls. Owl-themed coloring books, crafting kits, and other creative tools let you unleash your imagination and express your affection for these birds.
Kids & Toys: Delight Young Owl Enthusiasts
For the little owl enthusiasts in your life, there's a world of playful owl gifts to explore. From cuddly owl plushies that provide comfort to educational owl puzzles that stimulate young minds, these gifts are sure to bring smiles to children's faces.
Outdoor & Garden: Owls in the Great Outdoors
Embrace nature's harmony with owl-themed outdoor and garden decor. From owl wind chimes that create soothing melodies to garden ornaments that add whimsy to your outdoor space, these gifts help you connect with the great outdoors.
Jewelry: Elegance in Every Feather
Owl-themed jewelry pieces bring elegance to every outfit. Explore exquisite owl necklaces, earrings, and rings that allow you to carry a piece of owl charm with you wherever you go.
Books & Learning: Expand Your Owl Knowledge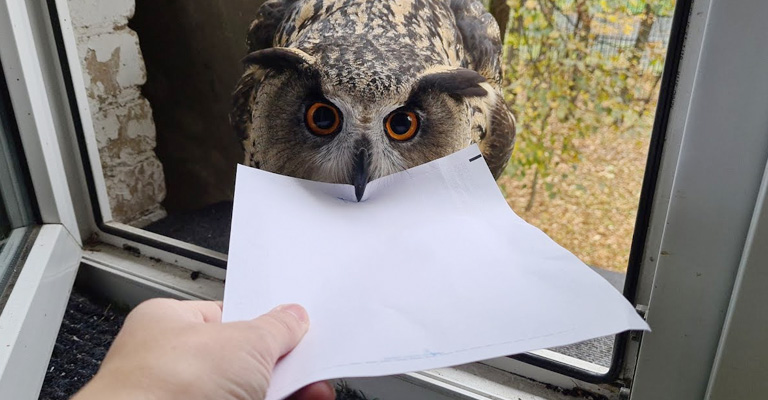 Dive into the fascinating world of owls with a selection of books, field guides, and educational resources. These resources are perfect for both seasoned owl enthusiasts and those looking to learn more about these incredible birds.
Tech & Gadgets: Owls in the Digital Age
Merge technology with nature by discovering owl-themed tech accessories. Whether it's an owl-patterned laptop sleeve or a phone case adorned with owl designs, these accessories add a touch of the wild to your digital world.
Health & Wellness: Relax and Rejuvenate with Owls
Find wellness gifts that help you relax and rejuvenate with the soothing presence of owls. From owl-patterned yoga mats that inspire tranquility to owl aromatherapy products, these gifts promote well-being and mindfulness.
Choose environmentally friendly owl gifts that promote sustainability. These eco-friendly options let you celebrate your love for owls while also contributing to a greener planet.
Special Occasions: Owl-Infused Celebrations
Celebrate special occasions with owl-themed gifts, from birthdays to weddings. Owl-themed party decorations, gifts, and accessories add a unique and memorable touch to your celebrations.
For a truly special touch, consider custom and personalized owl gifts. Create one-of-a-kind items that are tailored to the recipient's tastes, making them truly unique and cherished.
Explore this diverse world of owl gifts to find the perfect expression of your love for these majestic birds or to delight the owl lover in your life. 
These owl-themed gifts are not just items; they're tokens of affection and thoughtfulness, celebrating the magic and wonder that owls bring to our lives.
Handmade Gift Ideas for Owl Lovers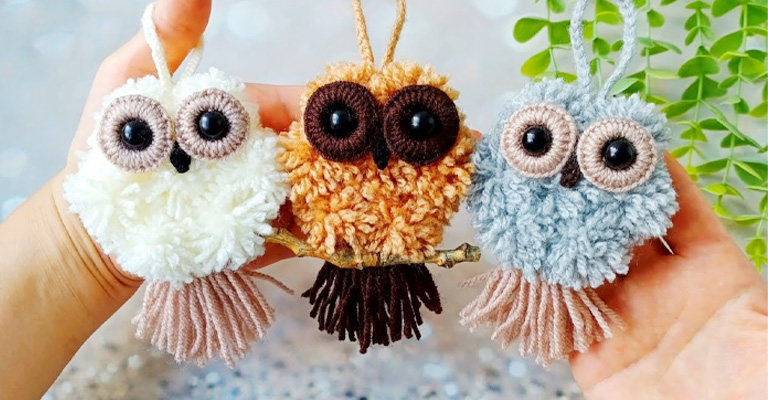 Owl lovers are a unique and passionate group, and what better way to celebrate their love for these captivating birds than with handmade gifts? Here, we've gathered a delightful collection of handmade owl-themed gift ideas that will warm the hearts of owl lovers:
Hand-Painted Owl Rocks
These charming painted rocks featuring adorable owl designs make for great paperweights, garden decorations, or even desk ornaments. Each one is a unique work of art, showcasing the artist's creativity and love for owls.
Crocheted Owl Plushies
Crocheted owl plush toys are not only adorable but also a testament to the crafter's skill. These snuggly companions can be customized with different colors and patterns, making them a perfect gift for both kids and adults.
Hand-Embroidered Owl Pillows
Hand-embroidered owl pillows are a cozy addition to any home. Crafters can design and stitch owl motifs onto fabric, creating soft and decorative pillows that add a touch of warmth and whimsy to living spaces.
Owl-themed Quilts
Quilting enthusiasts can create owl-themed quilts that are not only functional but also pieces of art. The intricate patchwork and quilting patterns, featuring owls, make for stunning and meaningful gifts.
Hand-Stamped Owl Stationery
Crafters can design their own owl-themed stationery by hand-stamping cards, envelopes, and notepads. This personalized stationery is perfect for sending heartfelt messages to fellow owl lovers.
Owl Pottery and Ceramics
Crafting owl-shaped pottery and ceramics requires skill and patience. These handmade pieces, whether it's owl mugs, bowls, or decorative figurines, add a rustic and artistic touch to the kitchen and home.
Owl Embroidery Hoop Art
Embroidery hoop art allows crafters to create intricate owl designs using various stitching techniques. These pieces can be hung on walls, showcasing the artist's talent and dedication to owl art.
Hand-blown glass Owl Ornaments
For those skilled in glassblowing, crafting delicate owl ornaments is a true labor of love. These hand-blown glass creations make for exquisite decor items or additions to holiday trees.
Owl-inspired Jewelry
Handmade jewelry with owl motifs is both unique and meaningful. Crafters can create owl pendants, earrings, and bracelets, incorporating various materials like polymer clay, metal, and beads into their designs.
Owl Knitted Scarves
Knitters can produce cozy owl-themed scarves that not only keep the wearer warm but also showcase the owl lover's dedication to their passion. These scarves can feature adorable owl patterns and colors.
Owl Woodworking Art
Crafters with woodworking skills can create owl-themed wooden art pieces. From owl-shaped key holders to wall hangings, these handcrafted items display the beauty of wood and the charm of owls.
Owl Candle Holders
Handmade owl candle holders are not only practical but also serve as decorative pieces. Crafters can sculpt owls into various shapes and sizes, creating unique and enchanting candle holders. 
Crafters with leatherworking skills can create owl-themed wallets, keychains, and other accessories. These handcrafted items are not only stylish but also durable.
Handmade Owl Soaps
Crafters can make owl-shaped soaps using molds and scents inspired by owls' natural habitats. These charming soaps are perfect for owl lovers who appreciate both beauty and functionality.
Owl Paintings
For those with artistic talents, painting owl-themed artwork is a heartfelt gift idea. Crafters can create stunning owl canvases or watercolor paintings that capture the mystique of these birds.
FAQs
Where can I find a wide variety of owl-themed gifts?
You can find a diverse range of owl-themed gifts at various places. Popular options include online marketplaces like Etsy, dedicated gift shops, and even well-known retailers. Additionally, you can explore local craft fairs and artisan markets for unique, handmade owl gifts.
What are some popular owl-themed gifts for children?
For kids who love owls, consider owl-themed stuffed animals, owl puzzles, owl coloring books, and owl-themed board games. These gifts combine fun and education, making them perfect for young owl enthusiasts.
What's a good owl-themed gift for someone who enjoys the outdoors?
If you know an outdoor enthusiast who loves owls, owl binoculars, bird-watching field guides, or owl-themed hiking gear like backpacks and water bottles can be thoughtful and practical choices. These gifts enhance their outdoor experiences and bring them closer to nature.
Are there eco-friendly owl-themed gift options available?
Yes, there are eco-friendly owl-themed gifts that align with a sustainable lifestyle. Look for items made from environmentally friendly materials or products that support conservation efforts, such as owl-adoption programs. 
Can I personalize owl-themed gifts for a special touch?
Absolutely! Many owl-themed gifts can be personalized to add a unique and sentimental touch. Consider customized owl jewelry with the recipient's name or an embroidered owl pillow featuring a special message. 
Conclusion
These owl gift ideas are not just presents; they're tokens of affection and thoughtfulness. They let you celebrate the unique bond you share with your owl-loving friends and family. 
Whether it's for a birthday, a special occasion, or just to show appreciation, there's an owl gift that perfectly captures the spirit of these majestic birds.
So, if you want to make a lasting impression and brighten someone's day, consider the charm and allure of owl-themed gifts. Remember, when you gift someone an owl, you're not just giving them an item; you're sharing a piece of the magic that these birds embody.
So, spread your wings explore the world of owl gift ideas, and let the hoots of joy and gratitude fill the air. Your friends and loved ones are sure to be delighted by the thoughtful owl gifts you choose.